What is Workli?

2 min read
Workli is an integrated productivity and deep work coaching app that empowers knowledge-economy professionals to work more effectively while enhancing their deep work habits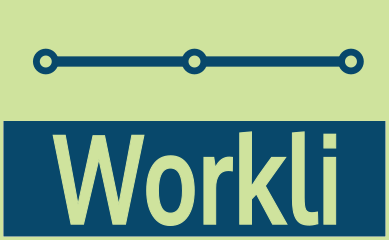 Workli integrates deep work coaching and productivity in one app.
Deep Work Coaching

We built Workli to guide and help you improve your deep work habits:
Deep work is a state of mind, an ability, that takes time and effort to master:

By running your projects and teams with Workli you are taking the first steps towards producing more value by doing less busywork.

Workli's deep work coaching is tailored for you:

Our integrated coaching programme is personalised to your needs; we will explore together your working habits and identify opportunities for meaningful change.

Workli's deep work coaching is on-demand:

We will adjust our deep work coaching intensity to your needs.

Workli's deep work coaching uses a tried and tested structure:

We will guide you on how to use Workli and Workli's coaching cards to help you design a culture of deep work that fits your lifestyle.
---
Deep Work Productivity

We built Workli to do the project and team management for you so you can focus on deep work:
Workli helps you organise your collaborative work pipelines in a seamless way:

Workli relieves the burden of managing who does what and when in your projects by doing distractive administrative tasks for you.

Workli keeps everything in one place:

You will have an authoritative source of truth for all your files and project notes at your fingertips when you need them.

Workli operates on a principle of minimal disruption:

Neither you or your collaborators will be bombarded with endless messages, notifications or alerts. Workli will help you and them compartmentalise and focus on what really matters when it really matters.
Because of that, Workli is "Desktop first": deep work cannot be done on a phone, on the go.